My portion of this project was dedicated to Field and Page-level validation. Exploring Intralinks' products for existing uses of the pattern to secondary research of UX best practices to inform my design. Below you will see my documentation of the pattern.
Pattern Definition

Here is where I have defined the pattern--established the different scenarios and corresponding behavior.

Pattern Interaction Design: Field-level Validation

Pattern Interaction Design: Page-level Validation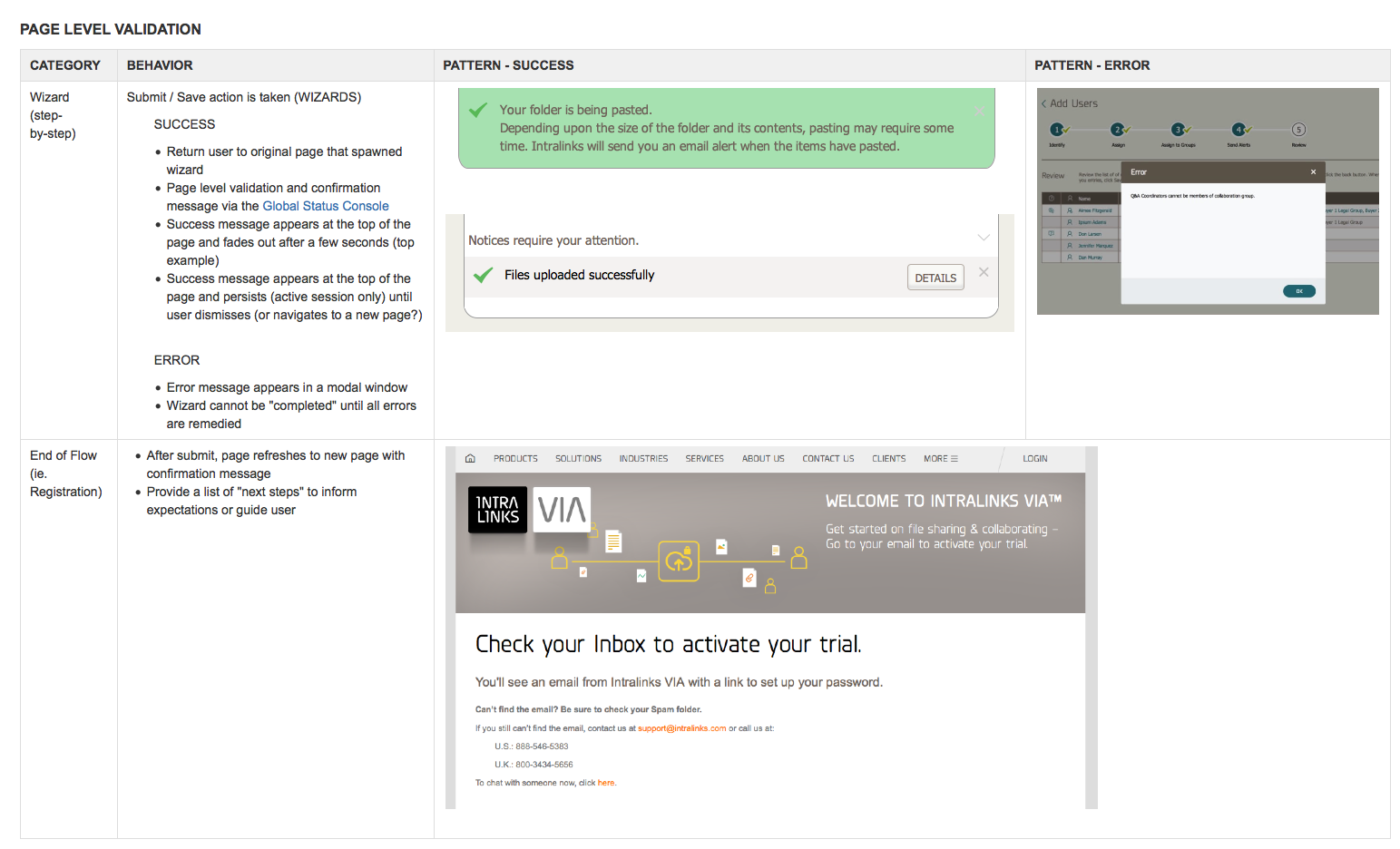 Video Walkthrough

I felt like my documentation wouldn't be complete without actual animation to illustrate the interaction design of the pattern. This is a walkthrough of the page where you'll see the use of the animation within the documentation.